OK. Photo time. We are back from church.
This is what we got this month.
1.5 lb. New York Strip Steak
(4 x 6 oz.)
2 lb. Chicken Breast Stir Fry
(Boneless/Skinless Chicken
Breast Chunks)
2 lb. Breaded Breast Fillet
1 lb. Steak Fajita Strips
20 oz. Supreme Pizza
28 oz. Jumbo Beef Patties
With Gravy
1 lb. All Meat Hot Dogs
10 oz. Individually-Wrapped
Cheese (16 slice)
1 lb. Mixed Vegetables
2 lb. French Fries
12 ct. White Corn Tortillas
1 lb. Rice
15 oz. Peach Halves
6 oz. Pancake Mix
32 oz. 2% Shelf Stable Milk
Dozen Eggs
Dessert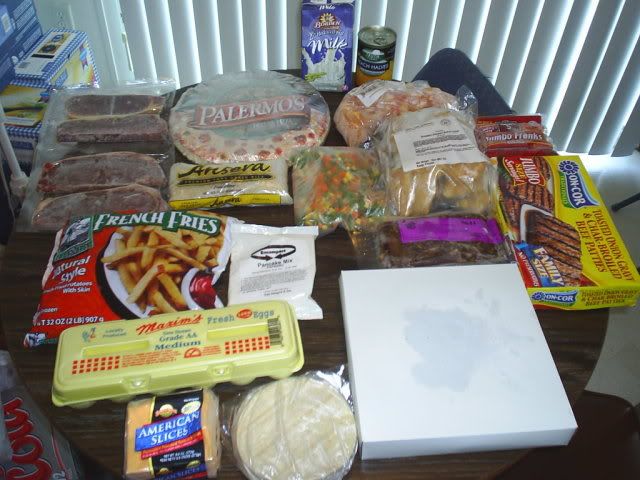 By the way, dessert this month was Apple Pie. YUMM!