Friday I had to interupt my vacation to go in and work a day shift when my Shift Supervisor was ordered by his Doctor to take some time off after a Cardiac test. When I got to work that morning there was something new in the guard shack.
At our steel mill we don't inspect vehicles going in or out but a long time ago there used to be a convex mirror on a metal handle with little wheels which theguards could use if it was necessary to look under vehicles. That peice of equiptment grew legs and disappeared many moons ago.
Recently our Facility Security Coordinator realized that we were missing this vital piece of gear and decided that he could fashion something up instead of ordering a replacement from a catalog.
So he got a stick, a roll of electrical tape, a conduit bracket and a old hand held mirror left in a lost and found box and made us this.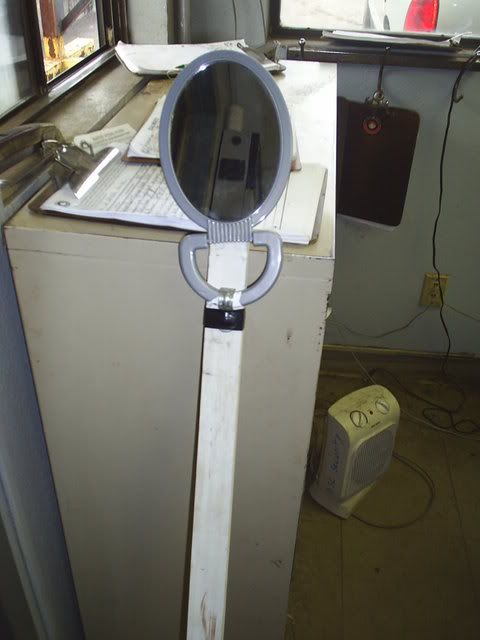 My S/O coworker took one look at it and shook her head. "No way am I gonna be seen using that thing. That's so ghetto."
I can't agree more.