Modifying a pistol, flashlight or car for better performance and selling the product is completely legal and is done all the time.
What I do is take a regular Maglite 3 D (39 lumens) and exchange some components (and work on it cutting and soldering) to produce a 951 lumens flashlight.
I replace the Maglite reflector and plastic lens with a specially designed parabolic reflector made of heavy walled solid aluminum and Pyrex lens.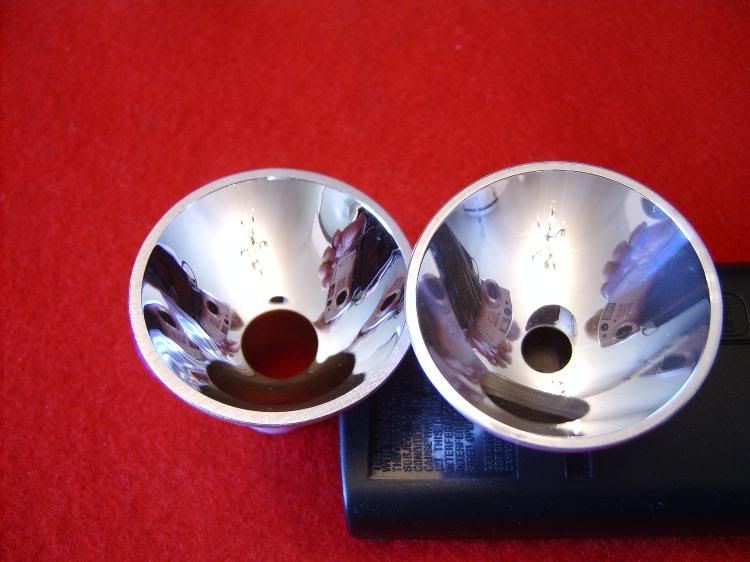 I modify and replace parts on the stock switch to run the bi-pin super bulb
Here is the stock switch on left and the special holder on right.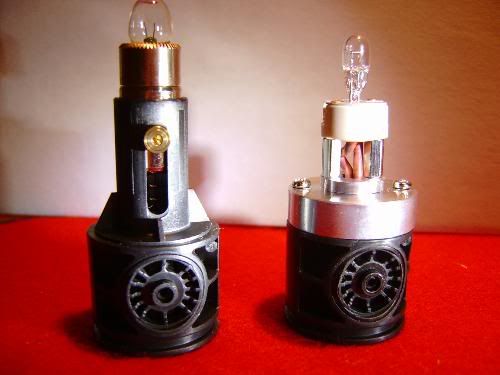 All rechargeable police flashlights use a Ni Cad 6 volts battery for 200 to 250 lumens top.
I use a special battery carrier that takes nine Nimhs high current high capacity batteries for over 12 volts of power for the 45 minutes run time.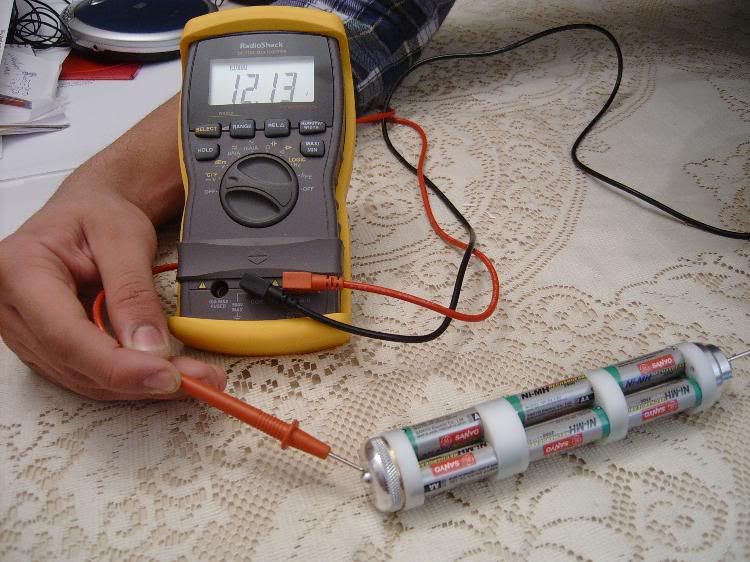 And I charge for the modification the outrageous price of $200 to $260 (depending on which of my three carriers the customer choose)
For that price the customers also chooses from four different reflector finish, smooth, Orange Peel, Light Stippled and Heavy Stippled.
How it compares with others Police torches?
Magcharger 200 lumens
Stinger 220 lumens
Tiger Light 250 lumens
Surefire M-4 (20 minutes run on 4 batteries for 350 lumens)
Surefire M-6 (20 minutes run on 6 batteries for 500 lumens)
MAG 951 II RECHARGEABLE 951 lumens to 1050 lumens depending on battery carrier used.
Those custom parts made in small run are expensive. When the Maglite was launched in '79 it was over $60.00. That now is so inexpensive is a miracle of modern high speed production, anybody that have a Maglite and can disassemble it, can see how much quality and ruggedness is inherent in the design.
Best regards to all
black bear