COMPACT BINOCULARS
Hi guys,
Many people will think that because I am advocating full-sized binoculars most of the time, I don't have any use for the small, light, and compact binoculars that are so popular in the market.
This is not the case at all! I use them and enjoy the lightness and small size when the occasion is favorable.
Actually, if you are not into serious birding or need a full-sized binocular to evaluate elk antlers at last light, the small compact binoculars make a lot of sense.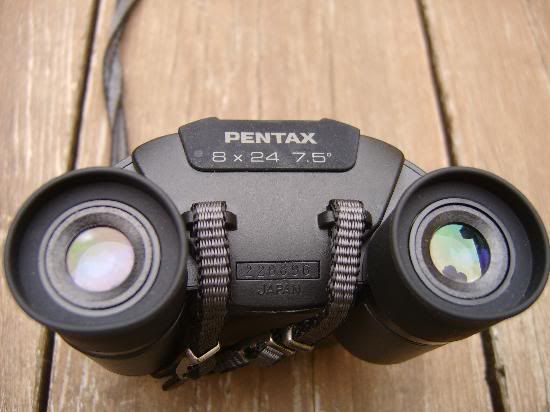 Take, for example, initiating my European vacation starting at London about ten years ago. I decided that I needed a small binocular that would fit into my already nearly full camera bag.
I found my price in Portobello Road, a small reverse Porro prisms 8x by 24 mm Pentax binocular. Perhaps you are not familiar with what a reverse Porro prisms is; in this class of binoculars (to make it compact), the designers invert the relation of the barrels and oculars. The objectives are actually very close together, and the big separation is in the ocular lenses.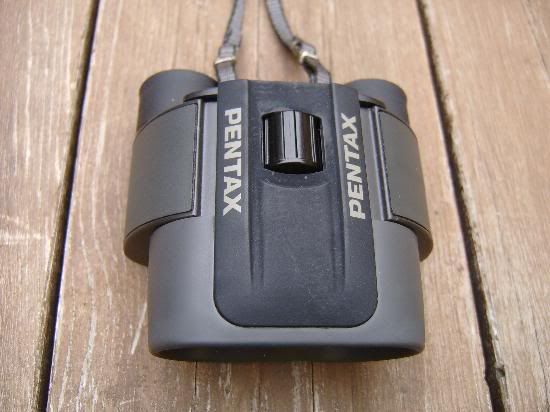 The Pentax has the diopter adjustment in the right barrel, like other modern binoculars, this particular model comes very well coated with magnesium fluoride for good light transmission and the focusing of the binoculars is all done internally, unlike other Porro prisms, which means that there aren't moving parts that can bring dirt or moisture inside.
The unit is rubber coated and weighs 10 oz. My steel tape says that it is 3 ¾" long by 3 ½" wide. A well constructed and solid unit, as you can see in the pictures.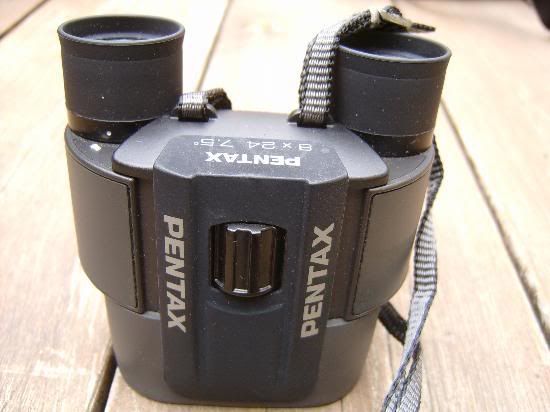 I haven't seen this particular model in the Pentax line lately, but I don't doubt that what they are putting out to replace it is as good as the model I have, which has been tested in many hikes and been under rain when accidentally left for two days hanging from a branch at the top of a ridge.
Best regards,
Black Bear