THE BLACK BEAR 720 LUMENS FLASHLIGHT
Of course all my others lights live in the shadow of their big brother, the BOREALIS 1050 lumens torch.
But one that stands up for it own merits is the BLACK BEAR 720.
At one pound 4 oz. the Black Bear 720 is smaller and lighter and its length of ten inches makes it a natural for glove compartments and pockets in overcoats and hunting jackets.
The light runs on six rechargeable high current NIMH batteries, my latest batteries are Powerex 2700 mah, with them, I am getting 40 minutes of run time (after a few charges-discharges).
The lumens output and throw is superior to the Surefire M-6 (20 minutes run time on six disposables 123's batteries for 500 lumens).
And you can see that the run time on the rechargeable batteries is double than the disposables 123's also the cost of running the M-6 is $12.00 per 20 minutes, while the Black Bear 720 will run double that amount for free.
The M-6 is still smaller than the BLACK BEAR 720, but as you can see in the pictures the difference is not that much.
Pictured too are the battery carriers that each light uses, the plastic carrier of the M-6 hold six 123's while the metal and delrin carriers of the Black Bear 720, also holds six of the AA rechargeable batteries.
The Rolls Royce battery carrier have a charging port at the back in which the RC charger is plugged, this will charge the batteries in 4 ½ hours, without the need to take them out of the carrier.
The Black Bear 720 is offered with your choice of four reflectors to customize the light to your needs, the smooth reflector offers maximum throw, the Orange Peel improves in the quality of the beam and give more flood without altering the throw much.
The Light Stippled is very much the same surface treatment as the M-6 reflector, it have a good flood without curtailing the throw.
The Medium Stippled is all flood, rivaling a pair of backyards floodlights.
Here is a picture of the lights and the battery carriers each one uses.
Yesterday I did a shoot out between the Black Bear 720 and the Surefire M-6 at 30 yards against my 12 by 8 feet tool shed.
Here are the results.
Surefire M-6 (500 lumens)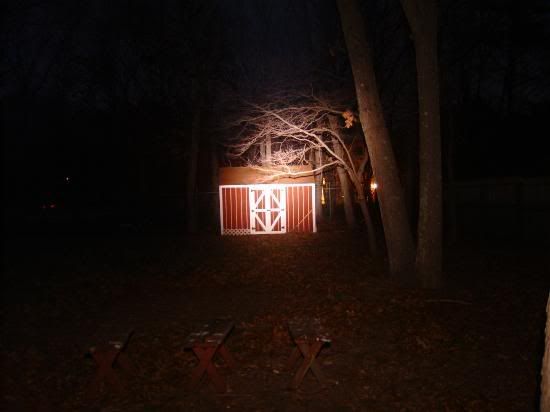 BLACK BEAR 720 LUMENS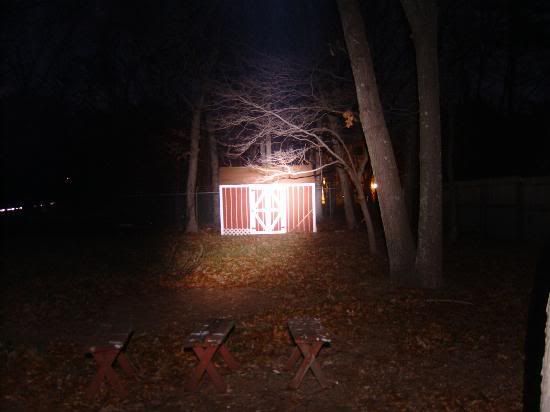 The Black Bear is made with the same high quality components than the BOREALIS, the high temperature switch, the small hole parabolic solid aluminum reflector, Pyrex lens and the shorter version of the Rolls Royce battery carrier, as well as the high current high capacity rechargeable Nimh batteries.
Best regards
black bear