Figure I should introduce myself before posting. My dogs and I have been in the industry for a few years now as a Contracted Private Security to (more or less) privately owned business'.
We live on site in our 40' American Coach Eagle (for the duration of our contract. Which can be anywhere from 5 months, to a year and a half, to two years plus), and either patrol the site in our Jeep or on foot.
And who I work for, my two bosses L: Harlee "The Vicious Attack Dog" and R: her brother Calvin ....
Both of whom I'd like to ad, have
NOT
given me a raise in 5 years!
One of my vises (since like a lot of us who live a nocturnal life style) is flashlights! Here's a few in my collection that are made by custom builder's/designers here in the US. And the one's I EDC and reach for everynight!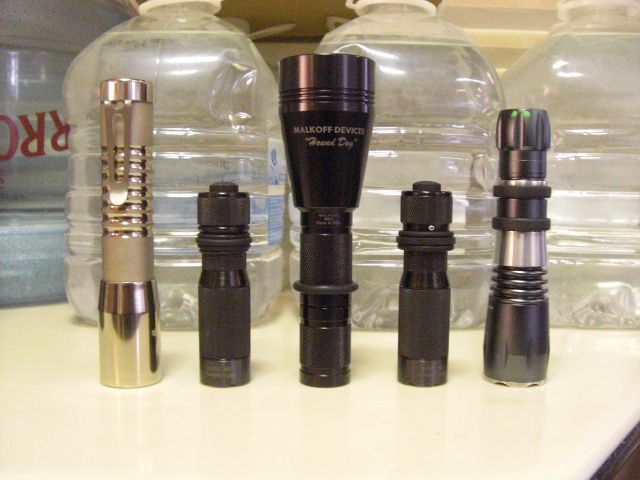 L to R: Jason's (Prometheus Dark Sucks) Alpha A, Henry's (HDS Systems) 170 Tactical, Gene Malkoff's (Malkoff Devises) Hound Dog XM-L, Henry's 200 Rotary, and Michael's (OMG Lumens) DEFT-edc LR.
Thanks!